Form Factor: ATX | Chipset: Z690 | VRM: 16+1 Phase | Memory: 4x DIMM, 128GB, DDR5-5333 | Video Outputs: HDMI, DisplayPort | USB Ports: 10x rear IO, 7x internal | Network: 1x 2.5 GbE LAN, 1x WiFi 6 | Storage: 4x M.2, 6x SATA
The ASUS ROG Strix Z690-A caught my attention as a mid-range Z690 motherboard that attempts to find a balance between performance, features, and aesthetics.
This motherboard, with its unique white design, interesting RGB implementation, and adequate power delivery, definately seems like a strong contender for mid-range PC builder.
So, let's dive into the review to see if the ASUS ROG Strix Z690-A is worth considering for your next build.
Check These: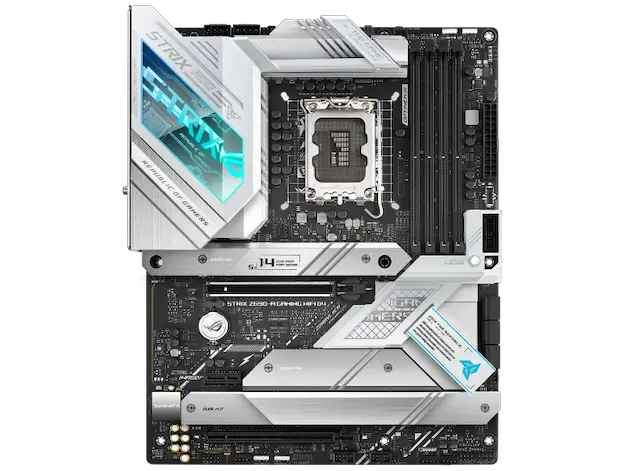 Power Delivery: The Good and the Not-So-Good
Equipped with a 16+1 phase VRM design, the motherboard promises clean and stable power for the latest Intel Alder Lake CPUs, such as the i9 12900K. In my experience, this power delivery setup handled overclocking reasonably well while maintaining stable performance.
However, the moderate VRM cooling was a concern when pushing the CPU to its limits with custom voltages over extended periods. It's not a dealbreaker for everyone, but it's essential to be aware of the limitations, especially if you're into extreme overclocking.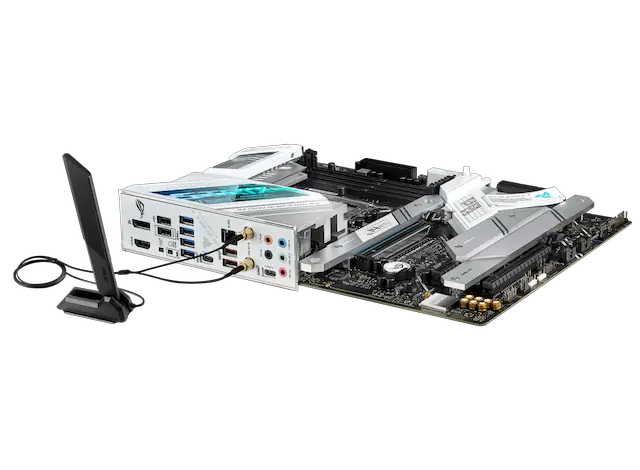 Connectivity: A Wealth of Options
One of the strengths of the ASUS ROG Strix Z690-A is its connectivity options. With four M.2 slots, Intel WiFi 6, and 2.5 Gbps LAN, the motherboard offers fast networking and ample storage capacity for high-speed NVMe drives. Additionally, the ten rear USB ports, including two USB 3.2 Gen 2 ports, provide versatile connectivity options.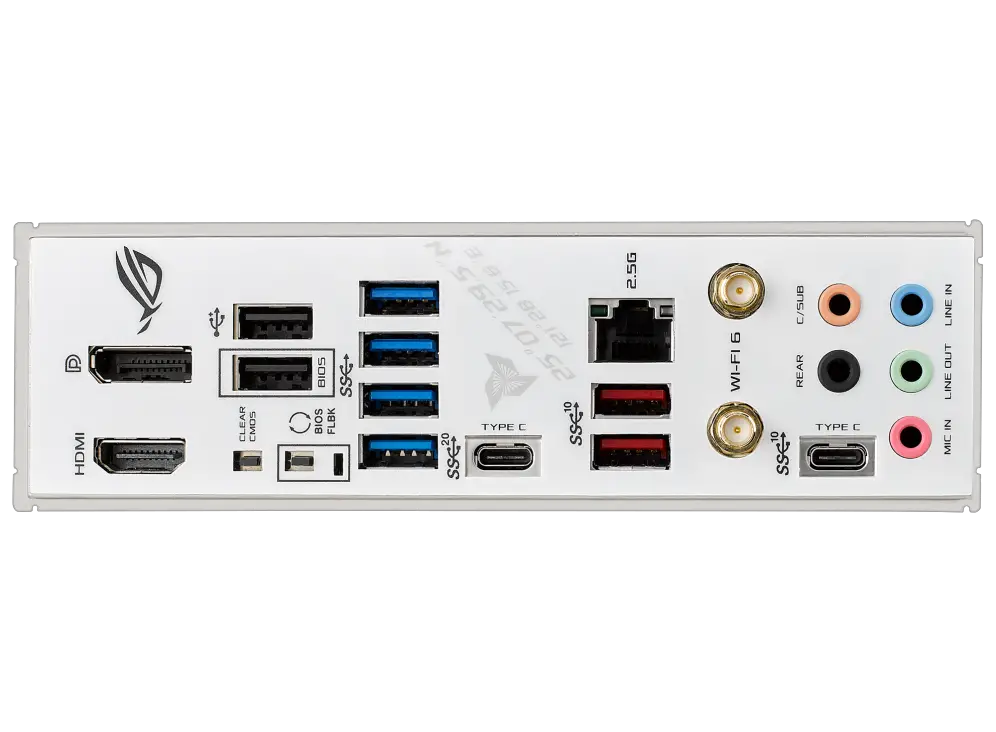 However, I noticed the default memory compatibility speed of 5333 MT/s for DDR5 is slightly lower compared to rivals. While it's not a significant drawback, those who want the fastest memory speeds might need to consider other options.
Design and Aesthetics: A Unique Look
Visually, the ROG Strix Z690-A stands out with its refined, white-and-blue design language, a welcome departure from the monotonous all-black look common among motherboards. The customizable RGB lighting, controllable via Aura Sync software, adds an extra layer of personalization for your build. In my opinion, this motherboard is a true eye-catcher, perfect for white-themed builds that have become increasingly popular.
Expansion and Future-Proofing: Room to Grow
The ASUS ROG Strix Z690-A features PCIe 5.0 support, ensuring compatibility with the upcoming generation of graphics cards. This forward-thinking feature offers peace of mind for those who plan to upgrade their GPUs in the future. The motherboard also supports up to 128GB of DDR5 memory.
Pros and Cons: A Quick Recap
Pros:
Beautiful white design

Excellent value for money

Adequate power delivery

Impressive networking options

Attractive RGB implementation
Cons:
Moderate VRM cooling

Relatively lower DDR5 speeds
The Verdict: Who Should Buy the ASUS ROG Strix Z690-A and Who Shouldn't
To sum up, in my honest opinion, the ASUS ROG Strix Z690-A is a reliable mid-range motherboard that certainly worths your consideration for its performance, design, and features. However, it's not without its shortcomings, which are essential to weigh against its strengths.
For those who are passionate about aesthetics and want their PC to be a stunning centerpiece in their gaming setup, the ASUS ROG Strix Z690-A is a fantastic choice. Its unique white and blue color scheme is a breath of fresh air amidst the sea of all-black motherboards, and the customizable RGB lighting allows for further personalization.
However, the moderate VRM cooling is not ideal for hardcore overclockers. If you're one of them and you want to push your build to the absolute limits, this motherboard is not be the perfect choice for you. In such cases, it could be worthwhile to check out other options like the ASUS ROG Maximus Z690 Formula.
In the end, the ASUS ROG Strix Z690-A is a motherboard that gives you an amazing value for your money, and its eye-catching design is sure to impress. It's not perfect and may not be the top pick for extreme overclockers, but it's an excellent choice for a wide range of PC enthusiasts. If you're searching for a mid-range motherboard that combines performance, features, and distinctive aesthetics without draining your wallet, the ASUS ROG Strix Z690-A is undeniably a strong contender for your next PC build.
RATINGS:
VRM Design: 8.5/10

Features: 8/10

Aesthetics: 9/10

Value for Money: 8/10

Overall Rating: 8.5/10
Latest posts by Konstantinos Chiotis
(see all)