As an Amazon Influencer, we earn from qualifying purchases you might make if you click any of the links on this page.
Form Factor: ATX | Chipset: Z690 | VRM: 14+1 Phase | Memory: 4x DIMM, 128GB, DDR4-5333 | Video Outputs: DisplayPort | USB Ports: 8x rear IO, 7x internal | Network: 1x 2.5 GbE LAN, 1x WiFi 6E | Storage: 4x M.2, 4x SATA ports
ASUS has always been a frontrunner in producing high-quality, user-friendly motherboards, and the ASUS TUF Gaming Z690-PLUS WiFi is no exception. This affordable board comes packed with features that make it an excellent option for gamers looking to build or upgrade their rig without breaking the bank.
In this review, we will delve into what set this motherboard apart from its competitors to help you figure out if it's the right choice for you.
Check These:
Robust Power Delivery and Overclocking Potential
One of the standout features of the ASUS TUF Gaming Z690-PLUS WiFi is its robust 14+1 phase VRM design, which provides ample power delivery for modern Alder Lake or even Raptor Lake CPUs.
This strong power system even allows for moderate overclocking with the i9 12900K, which is impressive considering the board's affordable price point. Although the board may not be suitable for competitive overclocking with flagship CPUs, it still offers more than enough performance for the average gamer.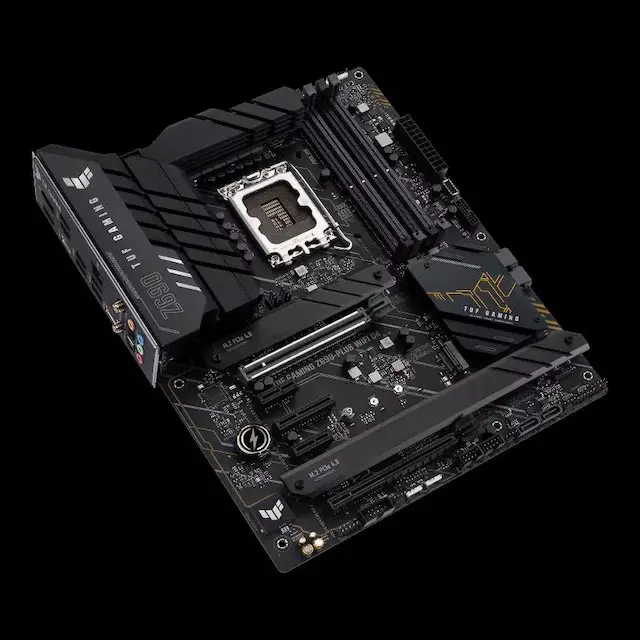 Premium Networking and Storage Options
Despite being a budget-oriented motherboard, the TUF Z690-PLUS WiFi doesn't skimp on networking features. It comes equipped with standard 2.5GbE LAN and WiFi 6E support.
However, the board does lack a generous number of USB ports, with only eight available in total. An additional HDMI output would have been a welcome addition for troubleshooting purposes.
The TUF Z690-PLUS WiFi offers ample storage options, with four M.2 slots and four SATA ports for a versatile gaming rig.
Understated Design Aesthetics
The aesthetics of the ASUS TUF Gaming Z690-PLUS WiFi are in line with the brand's signature design language. The understated design features an illuminated logo and an RGB glow from the chipset heatsink.
It's certainly not as flashy as other gaming motherboards but it still maintains a clean and sleek appearance that will complement any gaming rig.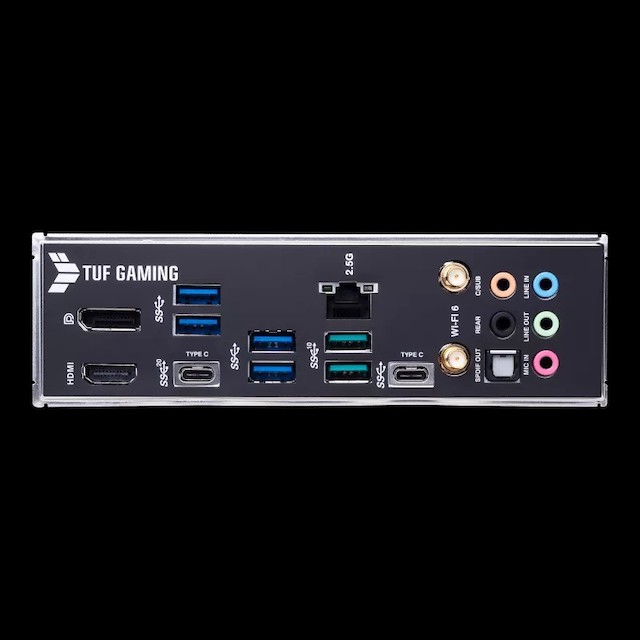 Comparing to Similar Motherboards
The ASUS PRIME Z690-A and the ASUS ROG Strix Z690-A are two other options to consider. While the PRIME Z690-A is a viable option, we chose the TUF Z690-PLUS WiFi for its stronger power delivery system and versatile feature set. The ROG Strix Z690-A is another strong contender, but it comes at a slightly higher price point than the TUF variant.
Pros:
Ideal for DDR4 Builds

Quite Affordable

Decent Power Delivery

Premium Networking

Understated Design
Cons:
Few Rear USB Ports

Lack of HDMI Output
Final Verdict: Who Should Buy the ASUS TUF Gaming Z690-PLUS WiFi and Who Shouldn't?
The ASUS TUF Gaming Z690-PLUS WiFi is an excellent choice for gamers seeking a budget-friendly motherboard with a solid feature set and performance capabilities.
Its robust power delivery system, ample storage options, and premium networking features make it an ideal choice for those looking to upgrade or build a gaming rig without overspending.
However, if you need a lot of USB ports or an HDMI output, you may want to consider other options. Additionally, hardcore overclockers may want to opt for a higher-end motherboard to push their flagship CPUs to the limit.
In conclusion, the ASUS TUF Gaming Z690-PLUS WiFi delivers on its promise of value and performance, making it an excellent option for budget-conscious gamers. If you're looking for a reliable and affordable motherboard that won't disappoint, the TUF Z690-PLUS WiFi is worth certainly considering.
Rating:
VRM Design: 8.5/10

Features: 8/10

Aesthetics: 8/10

Value for Money: 9/10

Overall Rating: 8.5/10
Latest posts by Konstantinos Chiotis
(see all)