There are lots of small differences and significant variables when it comes to choosing between B660 vs h670.
If you have got your hands on a shiny new CPU from Intel's 12th Generation lineup, then you may be looking for a motherboard to pair with your processor. However, there are so many confusing options out there.
What is a Z690? Should I buy a B660 vs H670 motherboard? Is H610 any good? These are all questions that cross the mind of every PC builder with a 12th Gen CPU. First, you have to decide your budget category for the motherboard.
After that, you can pick between the different chipset options that are present in those budgets. In this guide, we will outline the differences between the two budget platforms, B660 and H670, so that you can make an informed decision.
Before moving on make sure you check the following detailed tutorial on how to choose the best motherboard for you: How To Choose The Right Motherboard For Your Needs: A Comprehensive Guide
What is a Chipset?
A chipset is essentially the brain of the motherboard itself. Think of the motherboard as the neural system that connects the different appendages and organs of the body. The chipset acts as the brain of the entire neural system, as it commands and controls the features of the motherboard.
The motherboard's chipset is the traffic controller that directs the motherboard's functions and dictates the various features that are available to the motherboard. Essentially, it is the chipset that decides the compatibility of the motherboard with any CPU, even if the CPU physically fits in the socket.
Intel is pretty straightforward with its chipset models scheme for desktop processors. The top-tier, flagship chipset with all the bells and whistles is denoted by the letter Z, such as Z690 for the Intel 12th Generation CPUs.
The mid-range and budget chipsets are denoted by the letters H and B respectively, such as H670 and B660 for the 12th Generation Intel processors.
Check z690 vs h660 here.
Differences Between B660 VS H670
Among the Intel 600 series motherboard lineup that accompanies the 12th Generation Alder Lake processors, the H670, B660, and H610 Intel chipsets are considered the budget options. The most premium platform is Z690, followed closely by H670, B660, and H610 in that order.
Both the B660 and H670 chipsets support LGA 1700 socket, and the following Intel 12th Generation CPUs:
12900KS, 12900K, 12900KF, 12900, 12900F, 12900T, 12700K, 12700KF, 12700F, 12600K, 12600KF, 12600, 12600T, 12500T, 12490F, 12400, 12400F, 12400T, 12300, 12300T, 12100, 12100F, 12100T, Pentium Gold G7400, G7400T, Celeron G6900, G6900T
The hierarchy of the chipsets is established due to the various features that are present or absent on each chipset. If you are deciding between the two budget platforms of B660 and H670, then you need to keep in mind the following differences.
| | | |
| --- | --- | --- |
| Features | H670 | B660 |
| CPU Overclocking Support | No | No |
| CPU PCI Express 5.0 Lanes | 1×16 / 2×8 | 1×16 |
| Chipset PCI Express 4.0 Lanes | 12 | 6 |
| Chipset PCI Express 3.0 Lanes | 12 | 8 |
| DMI 4.0 Lanes | x8 | x4 |
| Max Number of SATA 6.0 GB/s | 8 | 4 |
| RAID Support | PCI-E / SATA | SATA |
| Max Number of USB Ports | 14 | 12 |
PCIe Lanes
Every chipset has a different configuration of PCI Express lanes, and that has a big effect on the number and speed of devices you can connect to the motherboard.
| | |
| --- | --- |
| Chipset | PCI-E Lanes |
| Z690 | 28 |
| B660 | 14 |
| H670 | 24 |
| H610 | 12 |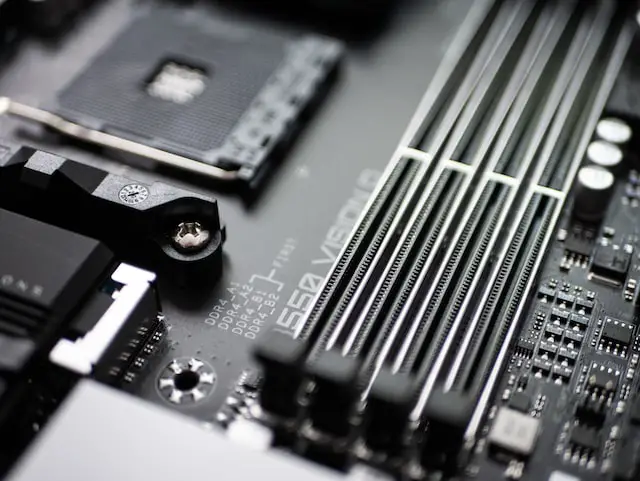 All 12th Gen desktop chipsets support both PCIe 4.0 and PCIe 5.0 technically, although only PCIe 3.0 and PCIe 4.0 lanes are distributed across the motherboard to various storage devices. The PCIe 5.0 support is limited to only the top full-sized x16 PCIe slot in both B660 and H670 motherboards.
PCIe 5.0 was recently announced as the newest version of the PCIe standard. PCIe 5.0 doubles the data transfer rate of PCIe 4.0, making it the fastest version of PCIe yet. PCIe 5.0 is also backward compatible with older versions of PCIe, so it can be used in conjunction with existing hardware.
One of the benefits of PCIe 5.0 is that it provides more headroom for future products. PCIe 5.0 will start to appear in new devices in 2020, and it is expected to become the new standard for high-end PCs and servers. Both B660 and H670 motherboards support this standard, which is really important.
The differences start when you compare the number of total PCI Express lanes available directly from the chipset. On H670 motherboards, you get a total of 24 lanes from the chipset, while in B660 motherboards you only get 14 lanes from the chipset.
This is quite a substantial difference and it makes the H670 chipset superior, at least in terms of PCIe distribution. H670 is also quite close to the flagship Z690 chipset in terms of PCIe lanes (24 vs 28).
Storage and SSDs
Another key difference between the B660 and H670 chipsets can be realized when comparing the storage capabilities of both the motherboards. This is a continuation of the differences between the PCIe configurations of the two platforms.
Both the H670 and B660 motherboards support PCIe 4.0 functionality when it comes to storage devices such as NVMe SSDs. However, the number of PCIe 4.0 lanes available to H670 is more than the number available to B660 motherboards.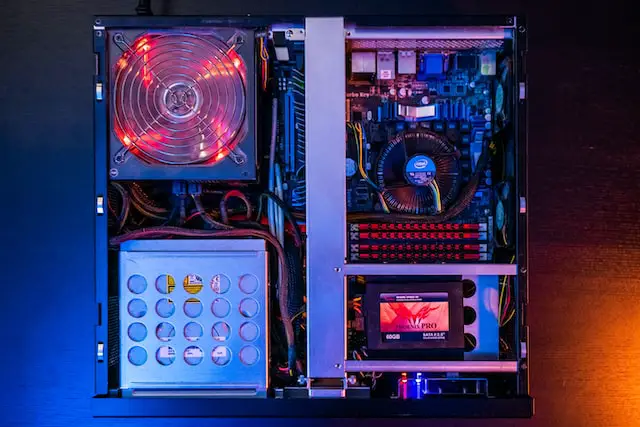 This means that manufacturers can install more PCIe 4.0 M.2 slots on H670 motherboards, as compared to B660 motherboards. You can also see this difference in the number of total M.2 slots, as H670 motherboards will often have more M.2 slots in total than B660 motherboards.
You can also see this difference in terms of SATA-based drives. B660 motherboards support a maximum of 4 SATA ports, so you cannot expand beyond that number in terms of your SATA drives. On the other hand, H670 and Z690 motherboards give you support for 8 SATA ports.
USB Ports and I/O
Both B660 and H670 are quite similar when it comes to the rear I/O. For instance, both chipsets have two USB 3.2 Gen 2 x2 20Gbps ports and four USB 3.2 Gen 2 x2 10Gbps ports. However, there are still some differences.
TABLE:
USB FeaturesH670B660Max Number of USB Ports1412Max USB 3.2 Gen 2×2 Ports (20Gbps)22Max USB 3.2 Gen 2×2 Ports (10Gbps)44Max USB 3.2 Gen 1×1 Ports (5Gbps)86Max USB 2.0 Ports1412
When it comes to the legacy ports, the H670 chipset starts to increase the gap. You get a maximum of eight USB 3.2 Gen 1 x1 ports, while you only get 6 of these ports on the B660 platform.
Even further down the stack, you can get a maximum of 14 USB 2.0 ports on the H670 platform, but the B660 chipset only offers a maximum of 12 USB 2.0 ports.
In any case, the number and type of USB ports are going to differ depending on the manufacturer of the board as well as the price point.
More expensive motherboards on either chipset can expect to receive more of the high-speed USB ports, while budget options and mini ITX motherboards will receive fewer ports on the rear I/O.
Support Memory Overclocking
Thankfully, Intel has reversed the bone-headed decision of restricting memory overclocking on budget chipsets and has provided support for memory overclocking on B660 and H670 platforms.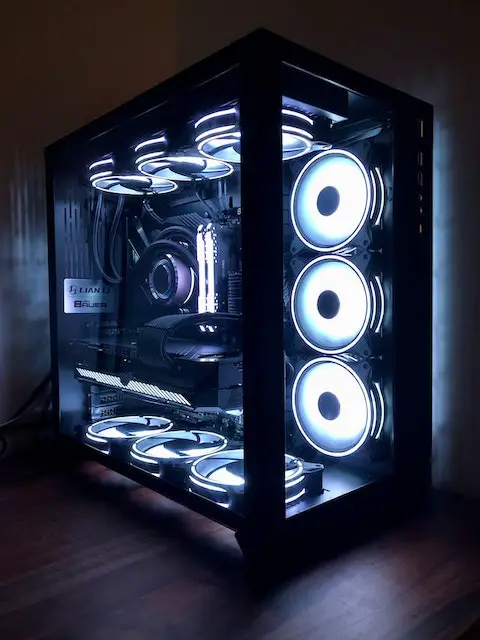 This means that you can overclock your memory on any 12th Gen chipset, except H610. This includes both X.M.P tuning and manual memory overclocking, both of which are great ways to improve your gaming performance if you have the time and skill.
Support CPU Overclocking
The B660 vs H670 motherboards do not support CPU overclocking. Intel has only restricted CPU overclocking support to the flagship Z-series motherboards for a while now, and the same trend continues in this generation.
If you want to overclock your K-series unlocked CPU, then be sure to buy a Z690 motherboard to go along with it as it is the only chipset that supports CPU overclocking.
Pricing
Of course, one of the most important factors in the purchasing process of a motherboard is the price tag. Since the H670 chipset offers more features, the H670 motherboards are more expensive in general than the B660 motherboards on the market.
However, H670 motherboards are also quite rare and that dictates the pricing as well. In a normal market, you can find H670 motherboards starting around the $200 mark, while B660 motherboards can be found cheaper at around the $170-180 mark too.
More important than the price tag is the price-to-performance ratio. It is no use buying a super cheap motherboard with a poor VRM design and no features when a much better motherboard can be had for an additional $10-20.
Despite being a bit more expensive, H670 motherboards can sometimes offer a better bang for your buck, thanks to the extra features and better build quality of those motherboards as compared to B660 options.
The Best B660 Motherboards
Following are our suggestions for some of the very best B660 motherboards you can buy for your next PC.
If you just want the best and brightest from the B660 lineup, then look no further than the Gigabyte B660 AORUS Master. This high-end motherboard is ideal for those users who do not necessarily have any budgetary constraints but do not want to perform any manual CPU overclocking.
This motherboard is best paired with premium CPUs such as the Core i7 and Core i9 parts from Intel's 12th Gen lineup. However, you shouldn't go for any K-series CPUs with this motherboard since the chipset does not have any overclocking capability.
You can also consider other options listed in our roundup of the best motherboards for i9 12900K.
Despite its relatively high price, we believe that the Gigabyte B660 AORUS Master is the very best premium B660 motherboard on offer today.
Due to its supreme power delivery, excellent features, and reasonable price tag, the Tomahawk is the best mid-range B660 motherboard in our recommendation.
The Tomahawk should ideally be paired with a Core i7 or similar processor due to the price structure of the board.
All in all, it is not hard to see where the Tomahawk gets its fan following from. It is one of the very best and sought-after motherboards of any generation, and the B660 platform is no exception.
If you want to maximize your bang for the buck and squeeze every last bit of value from your dollar, then look no further than the Gigabyte B660M AORUS PRO AX. This is a value-oriented B660 motherboard that is ideal for budget PC builders.
Pairing the B660M AORUS PRO AX with any Intel Core i3, i5, or i7 processor from the Intel 12th Gen lineup will be ideal.
For more budget options, be sure to follow our roundup of the best budget gaming motherboards out there.
In essence, budget PC builders cannot go wrong with the Gigabyte B660m AORUS PRO AX. Pair this board with a value-oriented Core i5 gaming CPU and you're off to the races.
The Best H670 Motherboards
Here are some of the best H670 motherboards that you can buy right now.
Starting off with our premium pick, we recommend the ASUS TUF Gaming H670-PRO WiFi as the high-end option that you should consider on the H670 platform.
Now, the TUF series is usually synonymous with high value for money, but this particular motherboard is actually one of the more expensive options on the H670 chipset.
ASUS has equipped this board with a 14+1 phase VRM design with premium DrMOS components, even though the board does not support overclocking by design. This is still a huge bonus though, as you can pair demanding CPUs with this board.
Overall, it is hard to beat the ASUS TUF H670-PRO when it comes to high-end motherboards on this chipset. You can comfortably pair this motherboard with any CPU in the 12th Gen Intel lineup without any issues whatsoever.
For the mid-range pick, we recommend the ASRock H670 Steel Legend motherboard which brings a very interesting set of features to the table. It is a very affordable motherboard in the grand scheme of things, and you can pair it with most CPUs on the Alder Lake platform very easily.
The 9-phase VRM component of the ASRock H670 Steel Legend is nothing extraordinary, but you don't need a beefy power delivery system on the H670 platform since these motherboards do not have support for overclocking. On stock settings, the H670 Steel Legend would be a great fit for any Core i5 or Core i7 part from the 12th Generation lineup.
Although it cuts a few corners here and there, the ASRock H670 Steel Legend is certainly one to consider if you are building a mid-range PC based on the Intel 12th Gen platform.
If you are one of the value hunters, consider the ASUS PRIME H670-PLUS. The PRIME series from ASUS has always been the entry-level lineup of their boards, and this is a really good spot to hunt for some deals.
The PRIME H670-PLUS is not the fanciest motherboard on the H670 platform. In fact, it looks quite barebones and does not have a lot going on. However, for the price, it is actually a very decent budget motherboard.
When it comes down to it, the ASUS PRIME H670-PLUS offers a lot of value for the money. You can pair this motherboard with any Core i5 or even Core i7 CPU from the 12th Gen lineup, throw in some affordable DDR4 memory, and you're off to the races!
FAQs:
Do B660 and H670 support DDR5 memory?
B660 and H670 motherboards do support DDR5 memory. However, it is up to the motherboard manufacturers to design and release separate DDR5 motherboards on these chipsets. As of the time of writing, there are no H670 motherboards for sale with DDR5 memory support. This is due to the budget constraints of the platform in general.
Is H670 future proof?
H670 can be considered future proof for one more generation. Intel has confirmed that Z690, H670, B660, and H610 boards will be compatible with the upcoming Intel 13th Generation CPUs codenamed Rocket Lake. This means that you will be able to upgrade your 12th Gen CPU to a 13th Gen CPU on the same H670 motherboard, with a BIOS update.
Should I buy a B660 motherboard?
You should buy a B660 motherboard if you are looking for a budget motherboard for Intel 12th Generation CPUs. This chipset does not support CPU overclocking, so you should not buy this board if you have an unlocked K-series CPU such as the Core i5 12600K. You should buy a B660 motherboard if you want to maximize your value for money.
Is H670 better than B660?
H670 is better than B660 because it provides more features in terms of PCIe configuration and I/O than B660. However, B660 motherboards are often cheaper than H670 ones. They have the lead in the price-to-performance ratio. In general, H670 motherboards are second only to Z690 motherboards when it comes to the Intel 12th Generation motherboard lineup.
Latest posts by Konstantinos Chiotis
(see all)