Both the Intel Core i5 12400 and 12400F are incredible processors in terms of value. They provide phenomenal gaming performance at a cheaper price than the Ryzen 5 5600X. While the 12400F is by no means the fastest gaming processor out there, it holds up well considering the price class.
It's important to mention that the Intel Core i5 12400 is the same gaming CPU as the i5 12400F. The only difference is that the latter lacks integrated graphics. Apart from that, they have the same clock speed, a similar amount of E cores and P cores, and the same single-core performance.
With that being said, let's see what type of builds we can put together using the Intel Core i5 12400 with different budgets.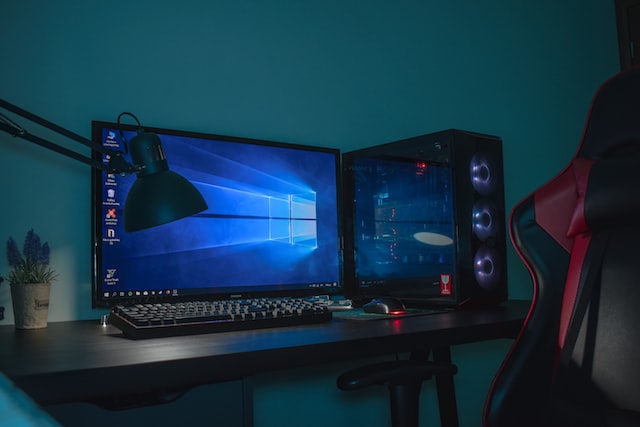 Intel Core i5 12400 Gaming Build – Budget Tier
Specs:
CPU: Intel Core i5 12400 | CPU Cooler: Arctic Freezer i35 A-RGB | Motherboard: Gigabyte B660M DS3H | RAM: Corsair Vengeance LPX 16GB DDR4-3200 | Storage: Silicon Power A60 1TB | Video Card: MSI Radeon RX 6600 Mech 2X | Case: Asus TUF Gaming GT301 | Power Supply: Asus TUF Gaming 650B
This is a budget build that should not be underestimated. The Intel Core i5 12400 might be the best gaming CPU for budget builds right now, and this PC showcases that point perfectly. It also goes to show that Intel CPUs are beating AMD Ryzen processors in terms of value right now.
So, with this build, you can expect excellent 1080p performance thanks to the GPU and CPU combination. Considering the overall price of the build, the rest of the components are not too shabby either.
Budget Intel Core i5 12400 Build – Overview
The 12th generation Intel processors prove to be excellent gaming chips in terms of performance and value. This budget i5 12400 gaming build holds its own against the AMD processors when it comes to budget 1080p builds such as this one.
Unlike the Intel Core i5 12600K, this budget processor does come with a stock cooler. While the stock cooler is fine in its own right, you might want to get an aftermarket one to properly cool this chip. Getting a decent cooler makes sure that your CPU has a long and healthy lifespan.
Considering that, we decided to go with the Arctic Freezer i35 A-RGB CPU cooler. This is a single-tower air cooler that delivers excellent performance considering its price. It comes with an i35 A-RGB fan that features 12 digital LEDs. In terms of aesthetics, it looks quite good for such a cheap cooler.
Of course, keep in mind that this CPU cooler does not provide the best overclocking support. This is because, at the end of the day, you're not going to use this cooler with something like a 12900K.
For the motherboard, we decided to go with the Gigabyte B660M DS3H. Of course, the 12th Gen processors work with Z690 boards, but there are major differences between the B660 and Z690 chipset. Considering the price, however, the B660 board is the better choice here, especially for budget builds.
If that board doesn't suit you, take a look at our guide for the best budget gaming motherboards.
However, this microATX motherboard only supports DDR4 memory. Still, it is fine considering that DDR5 memory is too expensive and not quite worth it for budget builds. However, you do get two M.2 slots, support for 128 gigs of memory, and a clean BIOS experience.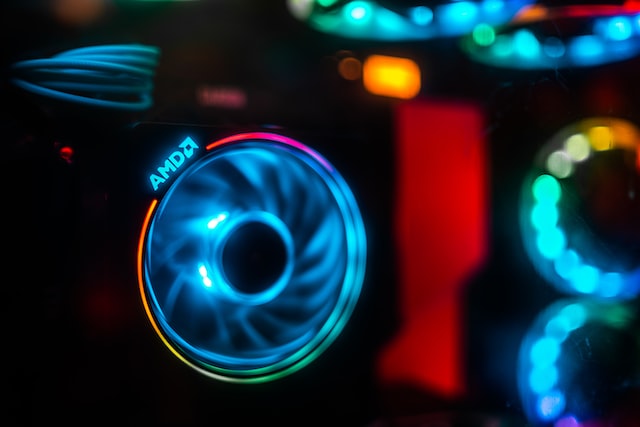 As for the RAM, we decided to go with the Corsair Vengeance LPX 16GB DDR4-3200 kit. We could go with a higher frequency, but 3200MT/s is more than enough for the Intel Core i5 12400. It works well in this build since the board does support memory overclocking.
If you want to store a lot of games and have faster loading times, then you'll want to go with the Silicone Power A60 drive. This PCIe 3.0 drive has a terabyte of storage and is much faster than traditional SATA drives.
So, this drive is affordable and works well. It's great to see how cheap SSDs are now, and M.2 drives should become the norm soon.
We went for Radeon GPUs in our previous build guides because of the price-to-performance ratio. The same remains true here as we decided to go with the MSI Radeon RX 6600 Mech. This graphics card has 8GB of VRAM and holds up well for games at both 1080p and 1440p.
Furthermore, this card performs better than the Nvidia GeForce RTX 3050 in most games. While it lacks ray tracing and DLSS, those are features that you won't benefit much from at 1080 anyway. So, this ends up being a win-win for Nvidia.
The graphics card will hold up well for a few years to come. Hopefully, AMD's FSR technology matures a bit so you can get more performance out of this in the long term. It's already good enough in terms of rasterization performance.
For the chassis, the Asus TUF Gaming GT301 is a great choice. It features a tempered glass side panel, six internal drive bays, and support for 360mm radiators. Airflow is excellent thanks to the front mesh panel, and the whole case has a rugged exterior.
Gaming performance is important but so is overall stability. So, we recommend going with the TUF Gaming 650B. This 650W 80+ bronze PSU is not modular, but it is quiet and completely stable for our budget build.
Summary
In conclusion, this build is quite strong when it comes to gaming performance at 1080p. You'll get overall incredible gaming performance, and the graphics card makes is good enough that you won't complain about frame rates for some time if you consider the price.
Estimated price for build: $750 – $800
Intel Core i5 12400 Build – Mid-Range
Specs:
CPU: Intel Core i5 12400 | CPU Cooler: Cooler Master ML120L RGB V2 | Motherboard: MSI MAG B660 Tomahawk Wi-Fi | RAM: G.Skill Trident Z RGB 16GB DDR4-3600 | Storage: Silicon Power A60 1TB | Video Card: Zotac Gaming Twin Edge RTX 3060 Ti LHR | Case: Corsair 4000D Airflow | Power Supply: Corsair RM750x
This mid-range i5 12400 gaming build is quite the upgrade over our budget build. The p cores and e cores shine here because you'll be more CPU bound at 1080p games at higher settings. Furthermore, the 3060 Ti excellently power this build for games at 1440p or 1080p.
Let's break down the specs and see what you're getting.
Mid-Range Intel Core i5 12400 Build – Overview
Again, the Core i5 12400 proves to be an excellent processor for budget and mid-range builds. Pairing this processor with a better GPU brings out the performance, especially in a build such as this one. If you care about graphical fidelity but don't want to sacrifice performance, this build is quite appropriate for mid-range builds.
Of course, we also decided to change the CPU cooler this time around and go with something that looks and performs better. We recommend the Cooler Master ML120L RGB if you want a lower heat output and better aesthetics.
This cooler features a 120mm radiator and comes with a SickleFlow 120mm fan. The RGB implementation here looks great, and it keeps the i5 12400 under ideal temperatures. If you prefer the look of liquid coolers over air coolers, you can't go wrong here.
As for the motherboard, we recommend going with the MSI MAG B660 Tomahawk Wi-Fi. This is a DDR4 motherboard that features three M.2 slots, two full-length PCIe x16 slots, and support for PCIe Gen 4. As such, it's an excellent motherboard/CPU combo.
The VRMs here are great, and that gives this board excellent overclocking abilities. This makes the motherboard excellent if you ever decide to upgrade to a stronger processor from the Alder Lake or Raptor Lake family. It even features wireless networking.
It's easy to recommend the G.skill Trident Z RGB kit for memory. This RAM kit looks great, and the modules feature a max speed of 3600MT/s. The kit is quite good when it comes to overclocking, and pairs beautifully with our 12400F.
As for storage, we recommend the TeamGroup MP33 1TB SSD. This PCIe drive is easy to install, boots quickly and gives you lower load times in games. You can't go wrong with a PCIe 3.0 drive, as you don't need anything fancier for gaming performance.
So, let's get to the GPU. For this mid-range build, we decided to go with the Zotac Gaming Twin Edge RTX 3060 Ti LHR. The LHR stands for lite hash rate. You'll get excellent 1440p performance out of this card, and it will perform well for years to come.
Of course, you get the benefit of DLSS and decent ray tracing performance in most games. It performs much better than the 12GB RTX 3060 and happens to be a better value than the RTX 3070. Sure, the latter will perform better, but for this mid-range build the 3060 Ti is the better option.
You could upgrade to a 3070 if you want to, as that will give you better ray-tracing performance. However, if you turn on DLSS for most games, the 3060 Ti still holds up surprisingly, even with ray tracing enabled. We won't be surprised if this card gets increasingly popular as GPU prices start to crash.
The Corsair 4000D is a popular choice when it comes to PC cases, and for good reason. This behemoth of a case looks great, features excellent airflow, and has enough room for future upgrades. You can't go wrong with the looks either.
Last but not least, we recommend the Corsair RM750x (2021) as the power supply. You're getting 750W of power, 80+ gold certification, and a fully modular design. Furthermore, this unit is a tier-A power supply on the LTT tier list. Not much more to ask for here.
Summary
To sum it up, if you want to put in an excellent rig that performs well in games and has great value for money, then this is the perfect example. The core i5 12400 pairs beautifully with the RTX 3060 Ti. Since we're pairing it with fast memory and a good motherboard, the rig will hold up well for years to come.
You will get excellent performance at 1440p, and you might even get away with ray tracing turned on in some games. Overall, the performance per dollar here is incredible.
Estimated price for build: $1200
Intel Core i5 12400 Gaming Build – High-End
CPU: Intel Core i5 12400F | CPU Cooler: NZXT Kraken X63 RGB | Motherboard: MSI MAG Z690 Tomahawk Wi-Fi | RAM: Kingston Fury Beast 16GB | Storage: Samsung 980 Pro 1TB | Video Card: EVGA XC3 Ultra RTX 3080 Ti | Case: Cooler Master MasterCase H500P | Power Supply: SeaSonic Focus GX850
Things automatically get interesting when we get to the high-end builds. This isn't just because of the extra performance (though who would mind that), but because you now have more options to pick from.
High-End Intel Core i5 12400 Gaming Build – Overview
To start things off, the situation is already a bit complicated here. For example, you might be wondering whether the i5 12400 will hold up when paired with the RTX 3080 Ti. Well, if you are playing games at 1080p, then there will be a bit of a bottleneck.
However, no one in their right mind is buying an RTX 3080 Ti to play games at 1080p. It's rather likely that you'll be playing at 1440p or 4K, possibly with ray tracing enabled. If that's the case, then you're more GPU bound, and bottlenecking is a non-issue.
Since this is a higher-end build, we can spend a bit more on aesthetics. The Kraken X63 RGB cooler is a great example. This is a 280mm cooler that features two Aer-RGB fans and even an RGB pump. The cooling performance is excellent overall, and so are the aesthetics. It adds a lot of visual flair to the build.
For the motherboard, we decided to upgrade to the Z690 chipset with the MSI MAG Z690 Tomahawk Wi-Fi. You get three full-length PCIe x16 slots, four M.2 slots, wireless networking, and a good amount of connectivity options.
Both memory and CPU overclocking support are excellent, making this one of the best Z690 motherboards on the market. It also happens to be a great option as a motherboard for the 12900K.
So, to take advantage of this DDR5 motherboard, you need fast RAM. We recommended a 32GB kit in a previous guide, but you'll want to stick with 16 gigs for this one. The Kingston FURY Beast kit is an excellent option. You get all the benefits of DDR5 without the ridiculous cost of admission.
For storage, we went for a PCIe Gen 4 drive this time around. We recommend going with the Samsung 980 Pro, as it's by far one of the fastest PCIe Gen 4 SSDs on the market. If you deal with large file sizes all of the time, then this is a must-have for you.
Now, let's get to the main attraction. For the GPU, we decided to with the EVGA XC3 Ultra RTX 3080 Ti. Not only is this a great-looking card, but the performance lives up to expectations. If you want to play games natively at 4K without DLSS, then this is the card to get.
Furthermore, if you haven't experienced ray tracing yet, then this is going to be quite the upgrade overall. While pairing a budget processor with a high-end GPU doesn't make much sense, it goes to show just how well the 12400F can perform when put on the spot.
For the PC case, we decided to go with the Cooler Master MasterCase H500P Mesh. This case features two gigantic 200mm fans in the front. These fans sit behind a mesh front panel, so you can already imagine the excellent airflow for this case.
It has no problems housing gigantic GPUs and might even make them look smaller considering the sheer size of this thing. This chassis is huge, but truly a sight to behold. A case befitting the specs of this build.
Finally, we went with old reliable for the power supply. SeaSonic has never let us down, and their power supplies are our go-to recommendations when you need something reliable. With Focus GX 850, you're getting 850W of power, an 80+ Gold rating, and a fully modular design. It does not get much better than this.
Summary
The idea behind this build was to showcase what is possible with the Intel Core i5 12400. While this budget CPU is intended for mid-range hardware, it performs well even when you pair it with something as ridiculous as an RTX 3080 Ti.
Of course, most people are better off pairing it with an RTX 3070 or 3080. That's the more practical and sensible choice if you want better value. However, if you go with an RTX 3080Ti, the processor can handle it without breaking a sweat.
Estimated price for build: $2200
Latest posts by Konstantinos Chiotis
(see all)