So you have managed to get your hands on the shiny new Intel Core i7 13700K, and now you want to build a PC around it. However, you might be a little concerned about which PC parts to pair with your new i7 13700K CPU. 
Don't worry, I've got you covered. In this article, I will be going over three different PC builds at various price points, centered around the Intel i7 13700K.
Whether you want a premium 4K gaming and editing machine that rips through every project with ease, or you want to maximize your value for money at the budget end, I have something for everyone.
Check These:
Best Premium Intel i7 13700K PC Build
CPU: Intel i7 13700K |CPU Cooler: Lian Li GALAHAD 240mm AiO| Motherboard: ASUS ROG Strix Z790-H WiFi | RAM: 32GB DDR5 Trident Z5 RGB| Storage: Samsung 980 PRO PCIe Gen 4 M.2 SSD | Video Card: GeForce RTX 4080 | Case: Lian Li O11 Dyanamic Full Tower PC case | Power Supply: Seasonic FOCUS Plus Gold 1000W
Kicking things off with our premium PC build, we have a ton of freedom in this department. While the definition of "premium" is different for everyone, I figured a build around 2500$ fits the criteria in the current market.
Of course, at the heart of the build is the Intel Core i7 13700K itself. The i7 13700K is one of the fastest gaming processors out there, harnessing the power of Intel's Raptor Lake architecture. With a total of 16 cores and 24 threads, the Core i7 13700K can handle any gaming or productivity task you can throw at it. At just under 400$, the i7 13700K provides high-end performance without being overly expensive.
As the Core i7 13700K is a "K-series" chip with a fully unlocked multiplier, we need to pair it with a motherboard that supports CPU overclocking. I went with the ASUS ROG Strix Z790-H WiFi at just under $280. This DDR5-supported board is one of the high-end offerings in ASUS's lineup and comes with all the bells and whistles you need. Its 16+1 phase VRM design is particularly impressive from an overclocking standpoint, while its feature set is quite well-equipped as well.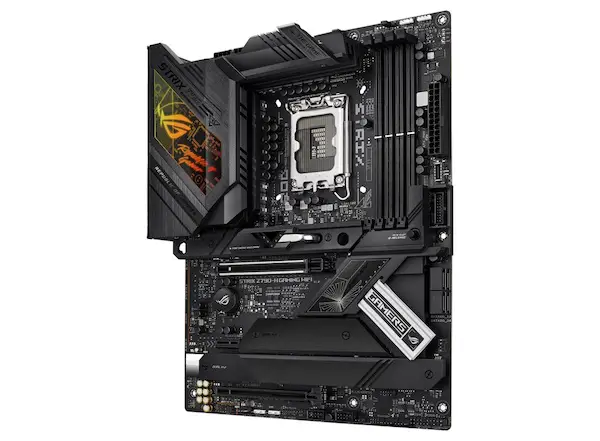 The board offers 4 M.2 slots, WiFi 6E, 2.5 Gigabit Ethernet, as well as a host of high-speed USB ports including a USB 3.2 Gen 2×2 Type-C port. On top of that, it features a superb design that is sure to impress.
The modern Intel CPUs do have a tendency to consume a lot of power, as is evident by the 253W maximum turbo power rating of the Core i7 13700K. This is where a premium CPU cooler comes in. At around $180, The Lian Li GALAHAD 240mm AiO is a great fit for the Core i7 13700K, thanks to its impressive cooling performance and quiet fans. The SL120 fans from Lian Li are known for their high airflow and silent operation, which is perfect for this premium build. Not only that, but the GALAHAD also has a superb all-white design with sophisticated RGB lighting that will definitely elevate the look of your build.
For memory, we have the option of both DDR4 and DDR5 since the Core i7 13700K supports both, but this is the premium PC build so I went with a 32GB DDR5 Trident Z5 RGB kit from G.Skill, which can run up to 6000 mega-transfers per second at CL36. The speed and latency combination is quite decent for the $100 price tag, while the attractive RGB lighting and sharp design of the Trident Z5 further improve it from a design perspective.
Storage is an interesting one since there are so many great options here. NAND flash prices have fallen a lot, making M.2 SSDs very affordable. I picked up the 2TB variant of the Samsung 980 PRO PCIe Gen 4 M.2 SSD, for just under $120. The 980 PRO is one of the fastest SSDs on the market, reaching read speeds of up to 7000 MB/s. With a 2TB capacity, you can store all your favorite games right onto the SSD and get maximum responsiveness and reduced load times, without worrying about space.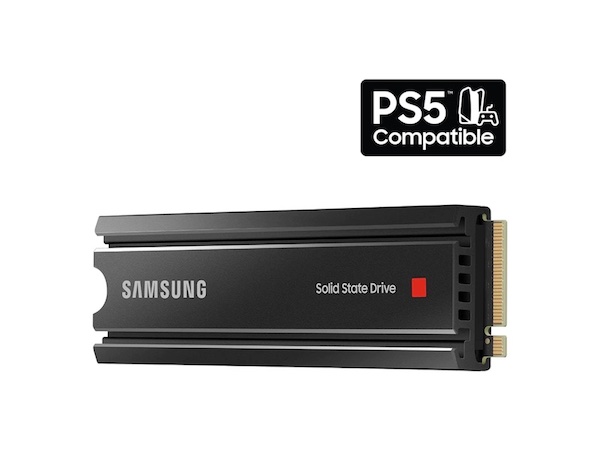 Being a premium PC build, I couldn't help but go with the mighty GeForce RTX 4080 as the centerpiece of this machine. My selected MSI Gaming X variant provides exceptional cooling and low noise levels at a reasonable price. The RTX 4080 is equipped with 16 Gigabytes of GDDR6X video memory, making it a powerhouse for 4K gaming as well as content creation. The RTX 4080 also comes with modern features like superior Ray Tracing performance and the new DLSS 3.0 frame-gen technology, allowing you to maximize your gaming performance and image quality.
For power, I wanted the ultimate in reliability so Seasonic was the prime choice. At just under $220, the FOCUS Plus Gold 1000W power supply from Seasonic is the ideal pick for this build, as it provides more than enough power for our components while leaving room for overclocking. Its 80+ Gold certification ensures us its optimal efficiency, while its fully modular nature is helpful while doing cable management.
Finally, all the components are housed in the fan-favorite Lian Li O11 Dyanamic Full Tower PC case. Not only is this case extremely attractive with multiple tempered glass side panels and RGB lighting, but it is also well-designed for airflow so that our components do not overheat. The case is also pretty easy to work in and has plenty of room inside for future expansion. You may want to pick up a couple of case fans down the line to improve the airflow even further.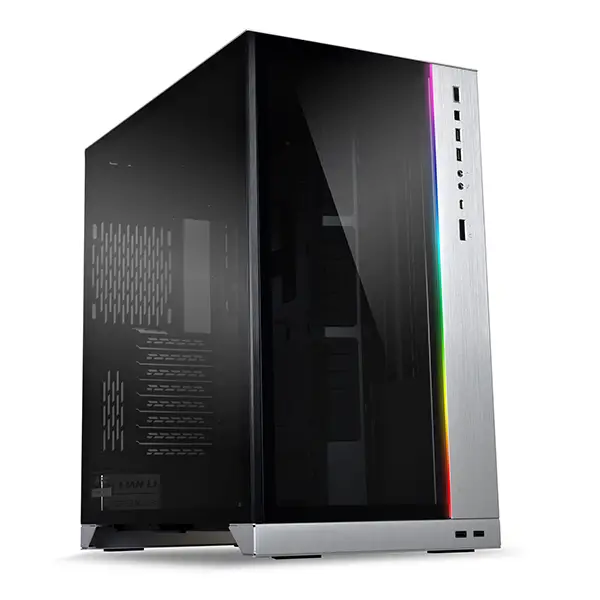 With that selection, I have completed our premium intel Core i7 13700K PC build. Coming in at just over $2500, it certainly has the capability of handling any modern game without a hitch. But what if this build falls out of your budget range? Don't worry, we have got you covered there too.
Want to See More ASUS ROG STRIX Options? Check These Out:
Best Mid-Range Intel Core i7 13700K PC Build
CPU: Intel i7 13700K |CPU Cooler: ID-Cooling Auraflow 240mm AiO | Motherboard: Gigabyte Z790 AORUS Elite AX | RAM: 32GB DDR5 Trident Z5 RGB | Storage: Corsair Force MP600 | Video Card: Gigabyte GeForce RTX 4070 WINDFORCE OC 12G Graphics Card | Case: Corsair 4000D Airflow | Power Supply: Corsair RM750e
Everyone's definition of "mid-range" is a bit different. In the end, I settled at a range of around $1500-$1700 for this particular build, as it encompasses a pretty wide mix of premium and mid-range components. The Core i7 13700K is undoubtedly at the heart of this mid-range build, but we will have to be a bit smarter with our choices for the other components.
I went with a high-end Z-series board for this mid-range build to allow overclocking and to take full advantage of the i7 13700K. The Gigabyte Z790 AORUS Elite AX is a fantastic DDR5 motherboard that delivers an exceptional feature set for the price. At just over $230, the AORUS Elite AX offers a 16+1+2 phase VRM design for optimal overclocking, along with 4 M.2 slots for storage and WiFi 6E for networking. Although the design might be a bit simple, the board's connectivity is exceptional as it even offers a USB 3.2 Gen 2×2 Type-C port on the rear I/O.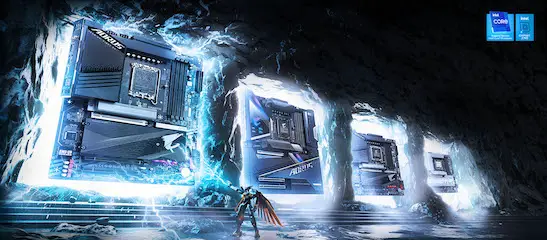 I went with the ID-Cooling Auraflow 240mm AiO liquid cooler to handle the thermal responsibilities in this build. The cooler is popular among gamers and enthusiasts for its powerful cooling performance and low noise levels. The RGB lighting is a very nice addition as it adds a touch of class to our build. The best thing? The Auraflow 240mm AiO comes in at just under $65, allowing us to allocate our budget toward other components.
For memory, I went with the 32GB DDR5 kit of Trident Z5 RGB memory from G.Skill. If it isn't broken, then why fix it, right? At $100, this kit is fairly well-configured for high-end gaming as it offers a speed of 6000 mega-transfers per second as well as a low latency of CL36. The RAM kit also looks fantastic with large RGB bars and a sleek, angular design.
At this price point, we definitely want to go with a PCIe Gen 4 M.2 SSD for our storage needs, and that is where the Corsair Force MP600 comes in. The MP600 can provide speeds of up to 4950 MB/s, making it a great choice for our build. At just under $65, I chose the 1TB variant to stay within our budget constraints, but this amount of space is plenty to get you up and running with a fresh OS install and 4-5 modern games. You can always pick up a high-capacity hard drive further down the line for cheap.
In a mid-range build, there is nothing more important than getting the fastest graphics card that you can fit into your budget. I squeezed in the Nvidia GeForce RTX 4070, which is a superb pairing for the Core i7 13700K in terms of gaming performance. I went with the Gigabyte Windforce OC variant of the RTX 4070 since it not only performs well in terms of cooling and acoustics but is also one of the best-value variants of the RTX 4070 on the market.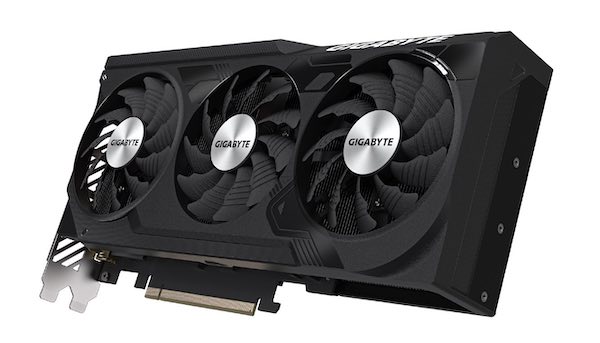 At just over Manufacturer's Suggested Retail Price, the Windforce OC comes with a factory overclock as well, giving us a small boost in its already spectacular performance. The RTX 4070 is equipped with 12 Gigs of GDDR6X memory, making it a great choice for high-end 1440p or even some light 4K gaming. The addition of DLSS 3.0 is a huge boost to the value proposition of the RTX 4070 since it can help improve your gaming performance without any major trade-offs.
With an RTX 4070 and Core i7 13700K, our mid-range rig is taking shape tremendously well. We just have to power it, and for that, the Corsair RM750e is an ideal choice. 750W of capacity is enough for our build in its current configuration, and the 80+ GOLD efficiency rating is just the cherry on top. Moreover, it is also fully modular, allowing us to use only the cables we desire, therefore reducing cable clutter. The PSU is also priced fairly at $100, making it one of the best value choices in our build.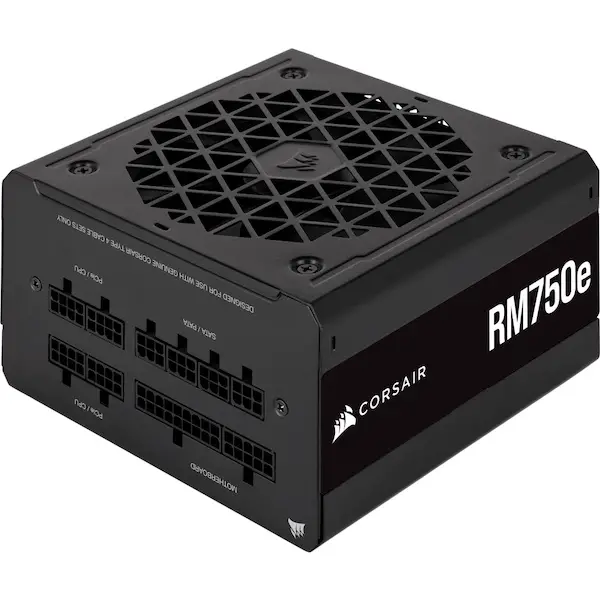 Finally, all the components are going to live inside the fantastic Corsair 4000D Airflow mid-tower case. This case brings the best of both worlds by combining excellent design with superb airflow. As the name suggests, the front panel is perforated with huge air channels down the sides, allowing for excellent airflow that is essential for our power-hungry components. The white variant of the 4000D Airflow specifically matches the aesthetics of our CPU cooler, so I went down that route. The $95 price tag is definitely worth it if you want a case that combines sleek and modern design with excellent performance.
With all our components secured, this mid-range build is primed and ready to take on any game you can throw at it. Coming in at just over $1600, this build provides the perfect balance of performance and price.
Check Out These Helpful Articles:
Best Budget Intel i7 13700K PC Build
CPU: Intel i7 13700K |CPU Cooler: Cooler Master Hyper 212 Black Edition | Motherboard: ASRock Z790 PG Lightning | RAM: Kingston FURY Beast DDR5 | Storage: TEAMGROUP MP34 1TB M.2 SSD | Video Card: AMD Radeon RX 6600 | Case: Deepcool CC560 | Power Supply: Rosewill HIVE 750W PSU
In case, you are looking for something a bit more budget friendly I have a budget PC build for you.
It is hard to define one specific dollar amount as the ideal "Budget" build for everyone. The exact range is going to vary from one buyer to the next, but I set a target of roughly $1000 as a budget build in today's market. Of course, you can go cheaper than this as well, but that would mean seriously compromising on performance and the quality of components. With a powerful CPU such as the intel Core i7 13700K, my selected configuration makes a lot of sense from a value perspective.
Despite our monetary constraints, I did not give up the overclocking ability of our K-series chip. My motherboard of choice is the ASRock Z790 PG Lightning, which is a mid-range ATX motherboard with plenty of useful features. The 14+1+1 phase VRM design will be crucial from an overclocking perspective, and the board also offers 4 M.2 slots for your storage needs. Networking is handled by a 2.5 Gigabit Ethernet port, although I would have liked to see Wi-Fi support in such a modern motherboard. ASRock has had to cut some corners to get the price down to $180, but the basic functionality is all there.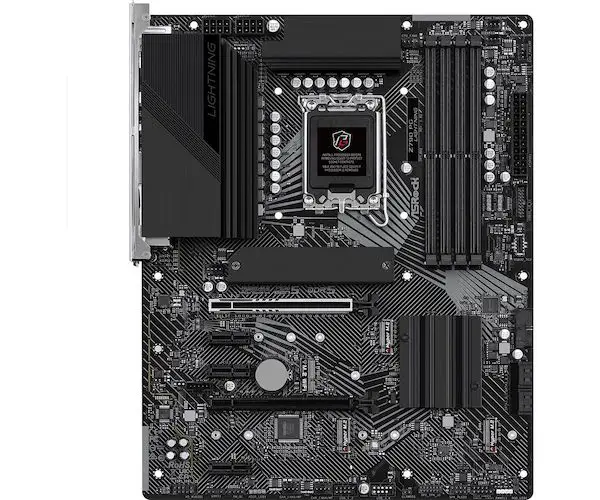 Speaking of cutting corners, I have had to give up liquid cooling in order to fit this build into our budget. I went with a Cooler Master Hyper 212 Black Edition to handle our CPU's thermal demands, for just $30. The Hyper 212 is one of the most trustworthy air coolers of all time, and it has no problems handling the 13700K at stock speeds. You might want to limit your overclocking endeavors with this particular cooler, however.
For memory, I could not stray away from DDR5 as it makes a lot of sense from a future-proofing perspective, but you can also go with a DDR4 RAM and motherboard combo to save some more cash. I went with a 16GB kit of the Kingston FURY Beast DDR5 memory running at 5200 mega-transfers per second at CL40. This kit is quite basic, as it does not offer a lot of additional bells and whistles from a performance or design standpoint. However, it certainly gets the job done at just under $70.
Storage is next, and I chose the value-oriented TEAMGROUP MP34 1TB M.2 SSD for this purpose. Now, this is a PCIe Gen 3 SSD as opposed to a more recent PCIe Gen 4 one, but you can hardly tell the difference in day-to-day applications. At just $40, the offer is just too good to pass up, and the 1TB capacity is enough for a fresh OS install as well as a few of your favorite games. However, you may want to think about adding a high-capacity hard drive for bulk storage down the line.

For the piece-de-resistance of our budget build, I decided to go with Team Red this time. The AMD Radeon RX 6600 strikes an incredible balance of price-to-performance when it comes to 1080p graphics cards. Sure, it may only have 8GB of video memory and its features may be slightly older at this point, but it can still deliver excellent 1080p and even 1440p gaming experience when paired with a powerful CPU. My chosen ASRock Challenger D variant is nothing special, but it delivers admirable cooling and a quiet experience at a reasonable price premium over Manufacturer's Suggested Retail Price.
One component that you should never compromise on, even in a budget build, is the power supply. I selected the Rosewill HIVE 750W PSU for this particular build as it satisfies the power needs of our components as is from a reputable manufacturer. It comes with an 80+ Bronze certification that ensures efficient operation, and its semi-modular design helps clean up the cable mess a little bit. At just under $65, it is hard to get a PSU that checks all the boxes and ensures the safety of your PC.
Housing all of our components is the Deepcool CC560 mid-tower case, at just $60. Despite its budget pricing, the CC560 is actually a reasonably attractive case, with a large tempered glass side panel and four pre-installed LED fans. The front panel is optimized for airflow through mesh channels, which is not something you commonly see in budget cases. The inside is reasonably spacious, and the layout is easy to work with. This is great to see since our air cooler will need all the help it can get.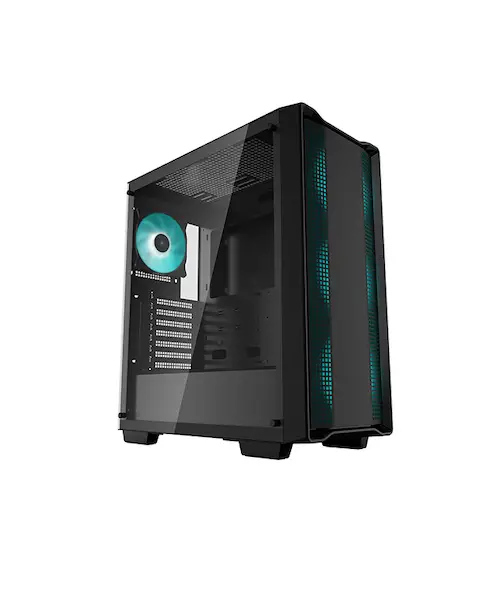 Summing it up, this budget intel Core i7 13700K PC build delivers superb value for money at just over $1000. You can expect to play the majority of modern games without a hitch, even at higher resolutions and framerates.
Check Out More AMD Options Here:
Conclusion
So there you have it, three fantastic PC builds all centered around the powerful intel Core i7 13700K. Each of these builds targets a different price point, and every single one of them has its merit. Sure, you can tweak and tune your own PC build to save a few bucks or to get a component that you really want but in my opinion these pc builds are the best builds with the intel core i7 13700k!
Let me know in the comments if you would change the configurations of any of these builds. Which components would you change and why? How would you approach this challenge differently? I look forward to hearing your ideas!
Latest posts by Konstantinos Chiotis
(see all)