Are you looking for the best Z790 motherboard to pair up with Intel's newly released 13th Gen Raptor Lake processors? If so, we've got you covered as we compile and rate a list of three of the best Intel Z790 motherboards available in the current market according to your budget and requirements. 
To pick the best motherboards, we rated the overall features, connectivity, and connection speeds of the component's ports, the incredible RAM speeds, and the board's aesthetics.
Once we selected the competitors, we then compared and rated them accordingly in our opinion.
Raptor Lake uses the same LGA1700 socket as its previous lineup of Alder Lake generation, resulting in a layer of cross-compatibility between the motherboards and CPUs of these two generations.
Intel launched the Z790 exclusively for the 13th generation of processors, but these motherboards are also compatible with the previous generation of processors and vice-versa.
The Z790 motherboards are Intel's top-of-the-line chipsets, offering the best connectivity and features, however, that means the cost is also higher, and that is a trade-off for the fact that the Z790s enable you to unleash the highest performance out of the latest generation of hardware.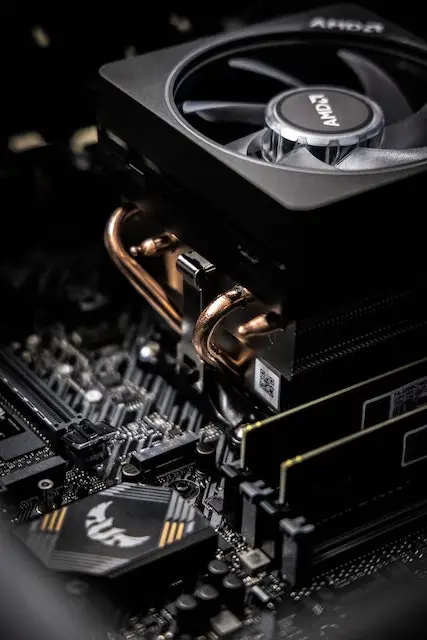 Our Top 3 Z790 motherboard picks
1. Editors Choice: Gigabyte Z790 AORUS Elite AX
2. Best Premium (Best Seller): ASUS ROG Strix Z790-E
3. Best Budget: ASUS Prime Z790-P
Form Factor: ATX | Chipset: Z790 | VRM: Twin 16+1+2 Hybrid Digital | Memory: 4x DIMM, 128GB, DDR5-4800, DDR5-7600 (O.C.) | Video Outputs: 1x HDMI, 1x DisplayPort | USB Ports: x10 rear IO, 7x internal | Network: 1x 2.5GbE LAN, 1x WiFi 6E AX211| Storage: 4x M.2, 6x SATA 6gb/s
Pros:
Outstanding Thermal Design
Great Connectivity
Ultra Durable
4x M.2 Slots
Cons:
Expensive
Singular PCIe Gen 5 x16 slot
Starting with our editor's choice, the Gigabyte Z790 Aorus Elite AX is one of the strongest contenders for the best Z790 motherboards available in terms of offering value for money. It's an all-rounder that covers every aspect while being cost-efficient, as Gigabyte manages to keep the costs down while still managing to offer competitive features for the consumer.
In terms of looks, this board is a rather simplistically designed ATX form factor motherboard that features a large heat sink design with plenty of cooling on the VRMs. Much of the PCB is exposed, so such a design keeps its price down towards the reasonable end.
Gigabyte knows how to make great motherboards, as the Z690 variant of the same lineup was featured in our best motherboards for the i9 12900K. It builds upon the foundations of the Z690 chipset and is a better choice for 13th Gen CPUs due to the better VRM configuration.
Its PCB is all black, while the heatsinks have a black and gray color combination, giving the board a sleek look. There are RGB elements towards the bottom of the board that can be customized to your liking using the Gigabyte RGB Fusion 2.0 software.
The motherboard also features four DDR5-based DIMM slots with 128GB overclockable to 7600 MHz. The board sports a dual-channel memory architecture, and those looking to enable the maximum capacity of performance will want to use this board's high overclocking capability with the new XMP 3.0 memory module support.
When it comes to PCIe slots, this motherboard has three of them. However, only the top PCIe slot wired to the CPU socket is a fully functional PCIe Gen 5 x16 slot, which will open up your upgrade paths for the future, the remaining two are standard PCIe 4 slots with the ratings of x4 speed.
Gigabyte offers exclusive stainless steel PCIe shielding on this board. The new-generation PCIe 5.0 armor is 20% wider to provide reinforced tensile strength. Its stainless steel pins have multiple points to penetrate the PCB and increase the durability of the SMD.
The board features four Gen 4 M.2 ports. The M.2 Thermal Guard III installed here features a 6x optimized heat dissipation surface and double-sided M.2 heatsinks to prevent bottlenecks and throttling. EZ-Latch Plus is also present, which enhances the user experience with a quick-release and screwless design of the M.2 connectors.
This motherboard is faster than ever with amazing connectivity features, The Z790 Aorus Elite AX uses WiFi 6E, which is the latest wireless solution with a dedicated 6GHz band. It enables lower latency and seamless connectivity, where you can enjoy up to 2.4 Gbps speeds.
The 2.5 GB/s LAN chip, makes it perfect for improved gaming experiences. It also features WIMA and Fine Gold audio capacitors, which allow the Z790 Aorus Elite AX to reproduce studio-grade quality.
The Q-Flash Plus feature allows the user to upgrade the BIOS without installing the CPU, memory, or graphics card. This feature might not be so handy for now, but if you're planning to upgrade your rig down the line, it'll be the best bonus feature you get.
The rear IO has a fair share of options when it comes to high-speed USBs. The fastest USB port is a Type-C format USB 3.2 Gen2x2, which rates up to 20 GB/s. All in all, compared to the rest of the list, this is the best Z790 motherboard right now due to its features, value, and performance.
RATINGS:
VRM Design: 9/10
Features: 9.5/10
Aesthetics: 9/10
Value for Money: 8/10
Overall Rating: 9/10
Form Factor: ATX | Chipset: Z790 | VRM: 18+1 Power Stages | Memory: 4x DIMM, 128GB, DDR5-5600, DDR5-7800+ (O.C.) | Video Outputs: 1x HDMI, 1x DisplayPort | USB Ports: x12 rear IO, 9x internal | Network: 1x 2.5GbE LAN, 1x WiFi 6E AX211| Storage: 5x M.2, 4x SATA 6gb/s
Pros:
Powerful power design
Plenty of USB ports
5x M.2 slots
Good aesthetics and build quality
Improved Q-release design
Cons:
Steep price
Overkill for mid-range builds
Coming over to our best premium pick, the ASUS ROG Strix Z790-E GAMING WiFi is hands down one of the best-looking boards. On top of that the board offers excellent quality and overall performance, and ASUS never disappoints with stunning aesthetics.
This is a high-quality motherboard with good features and impressive aesthetics. It features a black PCB with metallic heatsinks and a bold, RGB ROG logo on the IO roof. There is also a white version, the Z790-A, which is one of the best white motherboards you can buy right now.
Moving on, the board has large heat spreaders for the M.2 ports and chipsets, as well as a large VRM heat spreader. It also has unique graphics and a metal finish that give it a distinct, aggressive look.
When it comes to chipsets, the Z690 is also a good option. We have a detailed roundup of the best Z690 motherboards on the market. However, for higher-end processors like the 13700K and 13900K, Z790 might be the more obvious choice.
This board has four DDR5-based DIMM slots and a maximum memory capacity of 128 GB with dual-channel memory architecture. The fastest speeds are around 5600 MHz, and it can be overclocked to an astounding frequency of 7800 MHz or higher using Intel's Extreme Memory Profile.
Heading over to PCIe slots, this board offers a single PCIe Gen 5.0 x16 slot, embracing the newer standard, amongst two PCIe Gen 4.0 x16 slots as well as one PCIe 3.0 x1 slot.
The IO Armor and the heatsinks on the VRMs (which are linked via a heat pipe) are bulky and massive, but this is mainly because they passively cool down the VRMs. ASUS did not skimp on the power configurations, and no compromises were made in terms of quality.
ASUS has provided an 18+1 power solution rated for 90 A per stage on this specific motherboard with dual ProCool II power connectors, high-quality alloy chokes, and durable capacitors to support multi-core processors.
We also have a detailed roundup of the best Z590 motherboards, if you are more inclined towards the 10th and 11th Gen processors.
There are a total of five M.2 ports, but only one of them is geared for blistering 16 GB/s read and write speeds thanks to its PCIe Gen 5.0 interface. The rest support the standard PCIe Gen 4.0 x4 mode that delivers impressive 8 GB/s speeds. Every M.2 port is covered with heatsinks to dissipate the heat and prevent throttling.
There are also four SATA 6 Gb/s ports on the board, indicating that there are plenty of storage options and that you will never run out of storage ports. The board also offers user-friendly features like the internal START button, clear CMOS button, M.2 Q-latch, Q-code, PCIe slot Q-release, and BIOS FlashBack, which is a quick method of updating your BIOS without having memory or a CPU installed.
This board has many connectivity options, including the latest WiFi 6E and onboard Intel 2.5G Ethernet, which enable low-latency gaming, fast transfer speeds, and seamless high-resolution video streaming.
It includes two USB 3.2 Gen2x2 Type-C connectors with transfer speeds of up to 20 GB/s. One is a port on the 20 GB rear IO, and the other is a chassis panel attachment. It also has Power Delivery (PD) 3.0 technology, which allows it to quickly charge devices up to 30 watts.
The reason this motherboard sells so well is simply that it has it all. While the Aorus Elite board above is a better value, the ROG Strix might be better for you if you want to pair it with a high-end processor like the 13700K or 13900K. It is also arguably the best-looking out of the bunch.
RATINGS:
VRM Design: 9/10
Features: 9.5/10
Aesthetics: 9/10
Value for Money: 7/10
Overall Rating: 8.5/10
Form Factor: ATX | Chipset: Z790 | VRM: 14+1+1 DRPS | Memory: 4x DIMM, 128GB, DDR5-5333MHz, DDR4-7000MHz+ (O.C.) | Video Outputs: 1x HDMI, 1x DisplayPort | USB Ports: 8x rear IO, 9x front | Network: 1x 2.5GbE LAN, Wi-Fi 6E | Storage: 3x M.2, 4x SATA 6 GB/s |
Pros:
Quite affordable
clean black and white design
Wireless connectivity
Cons:
No Gen 5.0 M.2 SSD port
No RGB elements
Our best budget pick is the ASUS Prime Z790-P WiFi. It's priced towards the lower end of Z790 boards, hence the bare minimum option, but it is one of the best budget motherboards in the market right now.
This motherboard is of the ATX form factor, and at first glance, it shows off a pretty basic look, although it does have VRMs and heatsinks on the PCB itself. The board features a black and white color theme. One downside is the lack of RGB, but considering the price, it is a good trade-off for performance.
Apart from the looks, the Z790-P WiFi has a total of four DDR5-based DIMMs with a maximum memory capacity of 128 GB. In terms of memory support, this board does well, as it supports 5600MHz+ and a maximum frequency of 7800MHz when overclocked. The DIMMs are also based on dual-channel architecture and support Intel's new XMP 3.0 for overclocking RAM.
Coming towards PCIe slots, despite being towards the lower end, ASUS didn't disappoint us as they kept up with current standards. This board features a single PCIe Gen 5.0 x16 slot, one PCIe Gen 4.0 x4 slot, and two PCIe Gen 3.0 x1 slots.
It utilizes a VRM design that is composed of a total of 14+1+1 power designs to unleash and maintain maximum performance. Combining dual power connectors and exclusive Core Boost technology, the ASUS Prime Z790-P is ready to sustain heavy daily work.
The enlarged PWM heatsink strengthened built-in M.2 SSD thermal solutions, and an enhanced circuit design ensures no performance drawbacks due to overheating and throttling.
In terms of storage options, there are plenty available. There are a total of 3 M.2 SSD slots; however, none of them is Gen 5 x16-based, so that is the price you pay for going with the budget-oriented option.
Nonetheless, Gen 4 x4-based M.2 ports have very high standard speeds, so you won't be missing out much unless you want the highest speed frequencies available.
Furthermore, the motherboard has x4 SATA 6GB/s ports, which is slightly less than our other picks but more than enough for the average consumer.
In terms of connectivity, all the latest features are present on this board. Intel's latest WiFi 6E is featured here, and for Ethernet, ASUS provided Intel's 2.5 GBps LAN; furthermore, Bluetooth 5.3 is also available on this specific motherboard.
ASUS uses a high-quality audio setup here, which includes a high-definition audio processor and capacitors, high-quality audio jacks, isolated audio signals, and de-pop protection, which overall deliver improved audio quality.
The built-in USB 3.2 Gen 2×2 port offers a 20 GB/s transmission speed, which is x4 faster than USB 3.2 Gen 1.
One of the handiest features, which is the flash BIOS button, is also available here which allows the user to update their BIOS without any memory or CPU installed. That is one of the common features we saw in our roundup of best budget gaming motherboards in 2023.
Before we conclude, we'd like to mention that pricing can be a bit all over the place for Z790 boards. While this is certainly a budget board, Z790 changes the meaning of "budget" a bit. We've seen this board go for upwards of $300 at some sites, and we would not recommend it at that price point.
Apart from that, it is an excellent budget board, and a better option than the likes of the MSI Z790-A board. In comparison, the Z790-P is more reliable, has a better BIOS, and has slightly better performance.
RATINGS:
VRM Design: 8/10
Features: 8/10
Aesthetics: 7.5/10
Value for Money: 8/10
Overall Rating: 8/10
Latest posts by JohannaEmbry
(see all)