The Ryzen 7 5800X3D is a beast of a processor in terms of value and performance. Though it was recently outranked by the Core i5 13600K and Ryzen 5 7600X, it's still an excellent processor. In terms of value, it is a great option even in 2023, especially considering how new X670 motherboards are ridiculously priced and hard to find. In this guide, we'll be looking at the best motherboards for Ryzen 7 5800X3D.
So, the 5800X3D is best paired with an X570 motherboard. You get access to more PCIe lanes and usually better overclocking. Most X570 boards also tend to have better VRMs than their B550 counterparts.
3 Best Motherboards for Ryzen 7 5800X3D – Our Picks
Editor's Choice: Gigabyte X570S Aorus Elite AX
Best High-End: ASUS ROG Crosshair VIII Formula
Best Budget (Best Seller): MSI B550-A Pro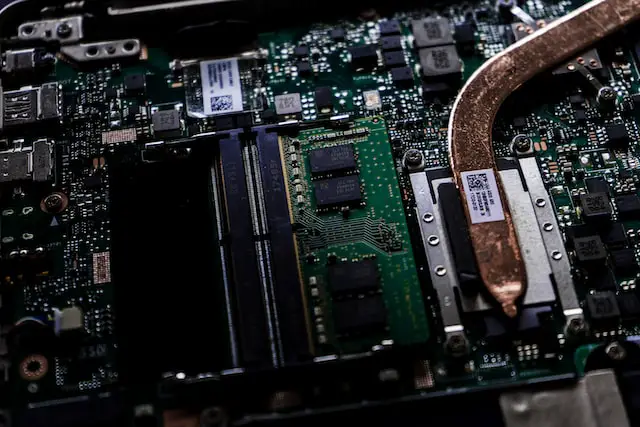 Form Factor: ATX | Chipset: X570 | VRM: 12+2 Phases | Memory: 4x DIMM, 128GB, DDR5-5400 (O.C.) | USB Ports: 7x USB 3.2, 4x USB 2.0, 5x USB headers | Network: Realtek 2.5 GbE LAN, Wi-Fi 6, Bluetooth 5.2 | Storage: 3x M.2, 6x SATA
Pros
Superb thermal design
Excellent connectivity
Passive cooling
Sleek and stylish design
Cons
RGB Fusion software can be buggy
Starting off with our editor's choice, we have the Gigabyte X570S Aorus Elite AX. We've talked about Aorus Elite motherboards in previous guides such as the best Z790 motherboards. So, it should not come as a big surprise that we wholeheartedly recommend the X570S version. This is an all-rounder motherboard that nails the basics but also includes a few bells and whistles.
The motherboard uses the X570S chipset, which is slightly different from X570. AMD motherboards with an X570S chipset use passive cooling, meaning there's no need for a physical fan for cooling. This is great to see, as chipset fans can introduce coil whine in PCs.
So, in terms of looks, this board uses an understated and sleek design scheme. The rear I/O panel is quite large and has the Aorus Eagle logo embossed on top of it. You can see some pretty hefty VRM heatsinks around the CPU socket as well. Other than that, everything on this motherboard is black, except for the audio chips.
The subtle RGB lighting on the right side of the board also adds a soft glow inside your PC case. This is a premium motherboard, and it definitely looks the part. Two of the three M.2 slots are protected by shields/heatsinks, and the chipset heatsink has the AORUS branding over it.
Wireless networking is also a great addition to this motherboard. It supports the Wi-Fi 6 standard, Bluetooth 5.2, and of course, comes with a 2.5 Gigabit LAN port.
The motherboard is also impressive in terms of performance. Gigabyte has done an excellent job with the power delivery and VRM configuration here. You get 12+2 power phases rated at 60A. That means you're getting a lot of clean power throughput, allowing you to overclock the 5800X3D with ease.
So, in terms of performance, we have no complaints here. Memory-wise, you're getting the standard four DIMM slots with support for up to 128 gigs of RAM. You can easily overclock the memory to up to 5400MHz. Of course, you'd need a good memory kit that can run at those speeds in a stable setting.
Storage-wise, you have access to three PCIe Gen 4 M.2 slots and six SATA 6Gbps ports.
The motherboard is also excellent in terms of audio quality and is complemented by a Sabre DAC chip. Other creature comforts include a clear CMOS button, BIOS flashback, plenty of USB 3.1 Gen 2 ports on the back, and of course, a Type-C port.
Compared to other options, the Gigabyte X570S Aorus Elite AX is a great choice for anyone looking for a balanced motherboard that offers both style and substance. There's also an X570 version, but you'll likely want to go for this one because of the newer wireless networking standard, passive cooling, and other new features.
Of course, there are a lot of other great X570 options that you could go with. For example, the AsRock X570S Riptide is a close competitor in terms of value and performance. However, this Gigabyte board has a better VRM configuration, better overclocking, and more bells and whistles.
The only downside is the fact that Gigabyte's RGB Fusion software can be a bit buggy. Once it works it's fine, but users have reported issues from time to time. Fortunately, the open-source OpenRGB software can help fix this.
Apart from that, it is an excellent motherboard and a great choice for the Ryzen 7 5800X3D.
Ratings
VRM Design: 9/10
Aesthetics: 9/10
Connectivity: 9/10
Value For Money: 8.5/10
Overall Rating: 9/10
Memory Support: 128GB DDR4 @ 5100MHz | Chipset: AMD X570 | Form Factor: E-ATX | Voltage Regulator: 16 Phases | Storage: 3x M.2, 6x SATA | RGB: Yes | Network: Wi-Fi 6, 2.5 GbE LAN, Bluetooth
Pros
14+2 phase power delivery for extreme overclockers
Multiple connectivity options
Plenty of M.2 slots
Future-proof
Cons
The Asus Rog X570 Crosshair VIII Formula is a high-end motherboard that commands a premium price, but its exceptional features make it worth considering. The board boasts impressive cooling solutions, a striking design, and a high data transfer rate, which all contribute to its high rating.
In addition, the Crosshair VIII Formula is reinforced with a sturdy weight and a reinforced backplate, while the brushed metal accents on the all-black PCB complement the various RGB options available.
The Crosshair VIII Formula's high price tag is justified by its style and high performance capabilities, including a 14+2 phase power design that harnesses the full power of a Ryzen 7 5800x3D. While the BIOS lacks unique features compared to other Asus boards, the motherboard offers more next-gen connectivity ports that are a huge benefit.
This motherboard is not aimed at the average PC builder, but it stands out with its extreme VRM design, great audio capabilities, and solid, robust construction. However, it is worth noting that the Crosshair VIII Formula is expensive, and there are better options for those on a budget.
Overall, the Crosshair VIII Formula is an impressive premium motherboard that offers exceptional VRM design, aesthetics, and connectivity. It is future-proof and delivers outstanding performance for even the most extreme overclockers.
Rating
VRM Design: 9/10
Aesthetics: 9/10
Connectivity: 9/10
Value for Money: 8.5/10
Overall Rating: 8.5/10
3. MSI B550-A Pro – Best Budget Motherboard For Ryzen 7 5800x3D
Memory Support: 128GB DDR4 @ 4400MHz | Chipset: AMD B550 | Form Factor: ATX | Voltage Regulator: 12+2 Phases | Storage: 2x M.2, 6x SATA | RGB: No |
Pros
Excellent overall value
Superb memory overclocking
Surprisingly decent VRM setup
Cons
Design may not be visually appealing
BIOS may be a bit unintuitive
No hardware buttons
Having already reviewed two premium motherboards, it's time for a more basic and budget friendly motherboard. Not everyone is interested in overclocking, high-end audio, and military-grade components.
If you're one of those people who don't need the extra bells and whistles, we highly recommend the MSI B550-A Pro as a great budget motherboard for the 5800X3d.
While the design of the MSI B550-A Pro may not be the most visually striking, it gets the basics right. The motherboard has an all-black PCB with black aluminum heatsinks, which are of decent size and feature MSI branding. The board also comes with an M.2 shield for PCIe Gen 4 SSDs. Although the design may seem simple, it's highly functional and effective.
One of the best features of this motherboard is the Flash BIOS button. This is a useful feature to have on a cheaper motherboard as it enables you to update the BIOS without having to have the processor physically present. Additionally, the core boost speeds technology ensures that the power delivery is reliable and robust.
The MSI claims that this board has a 10+2 phase design for power delivery. However, in reality, the motherboard uses 5 phases with two power stages in each phase, which means that you can't heavily overclock or tweak the 5800X3d to your liking.
Nevertheless, the motherboard still offers dual channel memory architecture with M.2 slots with PCIe 4.0, fast memory support, and overall reliability at a cheaper price point.
In conclusion, the MSI B550-A Pro is an excellent motherboard option for those who prioritize reliability over high-end features. It's a great value for the money, offers superb memory overclocking, and has a surprisingly decent VRM setup. If you're looking for a reliable motherboard for your gaming system, especially if you're on a budget, this is a great choice.
RATING
VRM Design: 8/10
Aesthetics: 8/10
Connectivity: 9/10
Value For Money: 7/10
Overall Rating: 8/10
Latest posts by Konstantinos Chiotis
(see all)